Business Services
---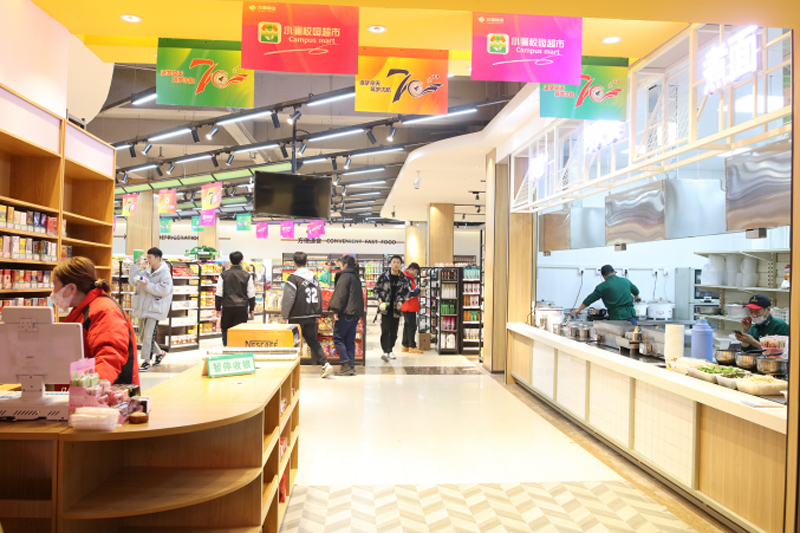 Integrating industry resources to build a campus business alliance service platform
Longyuan Trading is characterised by the implementation of the "education supermarket entity + diversified product structure" to meet the multi-level needs of university students, and its original "9-line linkage" super campus business model, namely the online shopping mall, member preference, consumer customisation, community group purchase, industry alliance, mobile bazaar, special sale exhibition, fashion experience and campus express. The business management model.
aspirations for a better life on campus. In 2022, the Longin Education Supermarket at Shenyang University of Aeronautics and Astronautics was upgraded to the Little LIX Campus Supermarket, and the upgraded supermarket was decorated in a fashionable, simple and bright style, with lighting and colours close to the preferences of young people. The supermarket has a wide range of products, neat and tidy displays and attentive services, all of which make shopping warmer and easier. At the same time, the supermarket is equipped with self-service cash registers, Alipay face payment and other equipment to enhance the shopping experience of students and teachers.
All activities are planned with the starting point that students like and love to participate, bringing students to play and adding more colours to the beautiful university life, truly realizing the goal of LIXI Campus Supermarket, making campus life better!